Software Publishing Corporation Versions Features
This document lists brief descriptions of current and older SPC software, along with a brief list of features and notes. While you may find older versions of software in many places, links to the sales pages of EMS Professional Software, this page's sponsor, are provided for your convenience. EMS is not affiliated with Software Publishing Corporation. All terms on this page are trademarks of Software Publishing Corporation.
---
pfs:access Ver. C, © 1985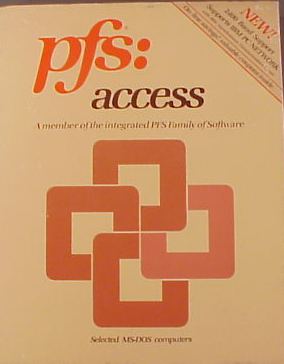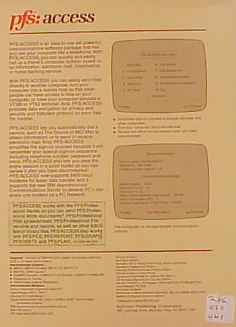 PFS ACCESS is a communication package four your PC
System requirements: minimum of 128K MS-DOS system, one double-sided drive, DOS 1.1 or higher, and a modem.
Package includes:
Retail box with paper sleeve
5.25" floppy disk labeled "Ver. C, © 1985"
Wire bound manual, first printing rev, March 1985, 2 sets of manual corrections. One set, pages "labeled 8/86". Another "2/86", describes the enhancements that PFS:Access version C.02 offers.
Promotional envelope marked "Information Enclosed" with the following:
Price schedule, for Dow Jones News/Retrieval.
The Source offer, 6-602-pfs
Vestor the investment edge offer
Compuserve Subscription offer, CS-66102 (04/86).
PFS:Access and the OAG Electronic Edition offer.
---
pfs:Professional Write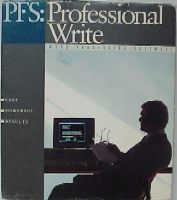 1.02
---
Send suggestions/corrections to info@emsps.com